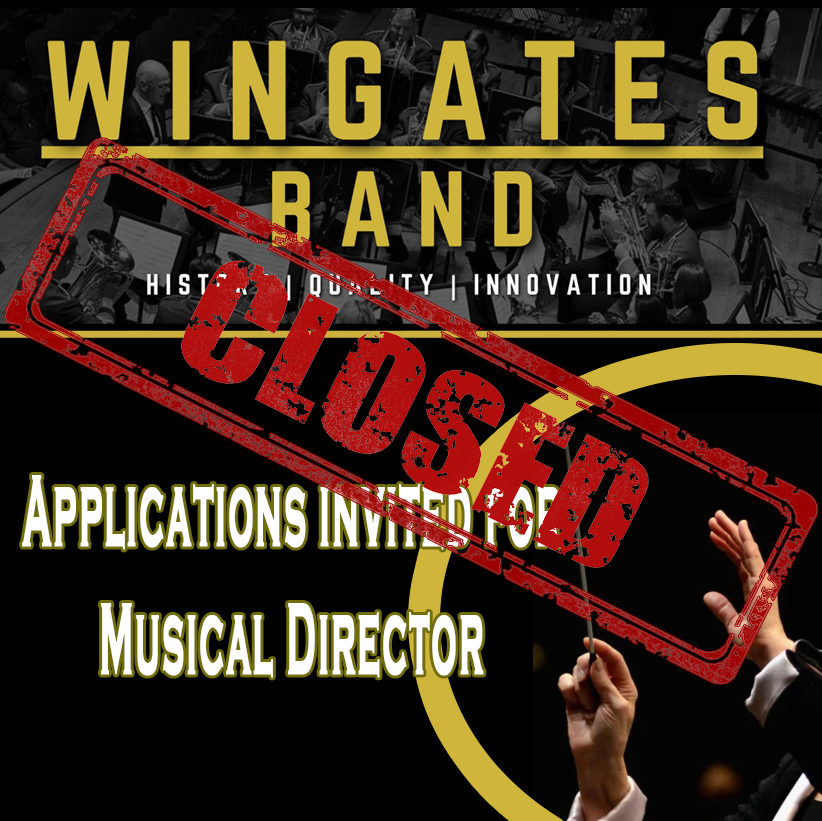 Applications for the position of Musical Director are now closed. The band has had many applications and over the next few weeks we will be auditioning suitable candidates. No further announcements or details will be released in the interest of the applicants' privacy rights and discretion.
WE WILL ANNOUNCE THE NEW MD WHEN THE DECISION HAS BEEN MADE.
We would like to sincerely thank all the applicants for their interest in Wingates Band. We are very grateful. The standard of applicants was extemely high and unfortunately we had to make some initial shortlist choices as we simply don't have the time to audition everybody who applied but again – our grateful thanks to everybody who applied!
We are delighted to confirm our existing Musical Director Mr Paul Andrews
will be preparing the fabulous test piece 'Dynasty' and will conduct our
performance at The Grand Shield on May 7th.