Paul Andrews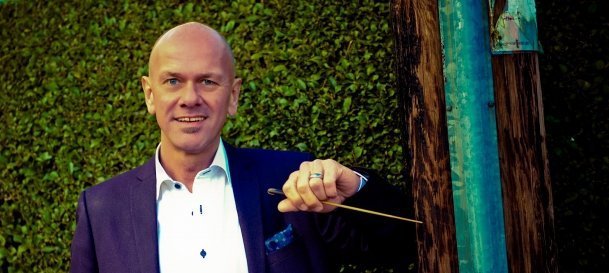 Paul's musical career began as a Euphonium player under the guidance of legendary Euphonium player Lyndon Baglin. He went on to play Solo Euphonium with the Roberts Bakery Band between 1979 and 1983, and later, the Leyland Vehicles Band under the baton of Richard Evans.
The time spent in Leyland Band was the most rewarding as a player; 6 years of high octane prestige and performances, brought his 17 year playing career to a close.
Paul has conducted bands such as Besses o' th' Barn Band in the championship section before becoming the associate conductor of Carlton Main, along with guest appearances with Fodens and other leading bands in the country.
In 2001, Paul formed his own band in his home town of Warrington; Wire Brass. In an 11 year period his skills took the band from nothing to a championship section band, eventually finishing at 38th, becoming the most progressive band in the world at that time.
Paul has found himself in great demand not only nationally but internationally. His forays to the other side of the world in Australia have been particularly successful with Brisbane Excelsior Band.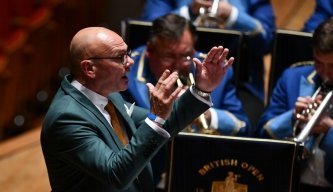 Paul currently conducts the World Famous Wingates Band. Since 2013 and the appointment of Musical Director Paul Andrews, Wingates has been very successful on a journey to recapture their former glory.
In 2015 Wingates were invited to Brass in Concert for the first time in their history and in 2016, achieved qualification to the National Finals of Great Britain at the Royal Albert Hall for the first time in 11 years. Last September, the band competed in the most prestigious brass band competition in the world, The British Open Championships; a competition the band hadn't attended since 1999.
Now, with over 25 years conducting experience, having just completed his 5th year at Wingates, Paul with his great work ethic is determined to maintain Wingates position as a British Open band.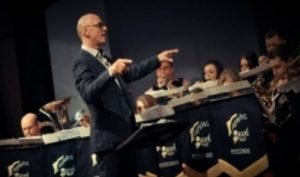 When Paul isn't busy with his conducting commitments, he looks forward to the opportunity of adjudicating and bringing his 40 years brass banding experience to that role.
Having left school in 1978 Paul feels he was fortunate to enter into a job that was to consume most of his life, be it at work or play. As well as his past playing career and current conducting commitments he also specialises in the art of repairing brass instruments with his own business Brass Toff.