Wingates Brass Band are an innovative musical ensemble with a contemporary outlook on brass band music.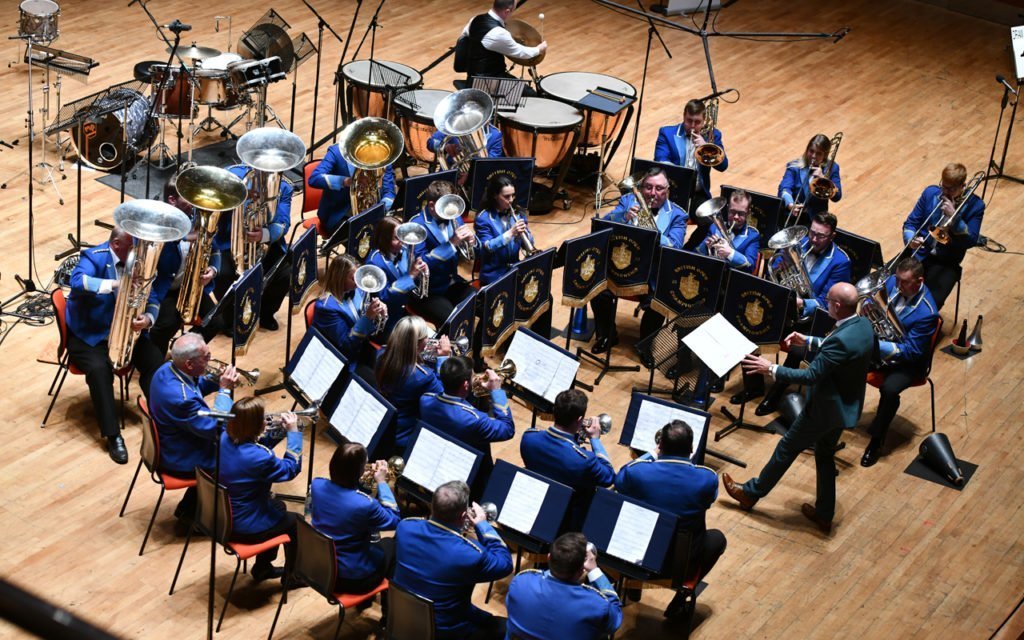 Wingates Band is a Championship Section brass band based in Wingates, near the town of Westhoughton. Our musical director is Andrea Price.
Wingates Band was formed in 1873 by members of the local Independent Methodist church's Bible class. Reflecting this origin, the band was originally known as the Wingates Temperance Band.
Early in the 20th century Wingates rose to become a member of the elite of brass bands. In 1906 it achieved the "double" by winning the British Open brass band championships and the British National championships. The following year, in 1907, the band repeated its success and retained both titles, completing the first "double double" in the British banding world. The feat was not matched for over 70 years.
In total Wingates has won the 'Open' seven times and the 'National' on four occasions. The band won the French Open brass band championship in 2004 and 2006.
 In 2013 the band recorded 5 tracks in BBC Media City philharmonic hall for BBC Radio 2 show listen to the band with Frank Renton to celebrate its 140th anniversary. Also in 2013, to celebrate its 140th anniversary, the band recorded its first ever double disc CD called "'From Fifes to Fanfares and Fame, they brought out a book written by the band's president David Kaye called From Bible Class to World Class. They also put on a concert in Bolton's Victoria Hall. And to finish their year of celebrations on the 17th of November 2013 Wingates Band became the 2013 Northern Open Championship/First Section Champion, in which they won a best conductors prize, best Soprano Cornet prize and Best Euphonium prize. The band won the 2013 Senior Cup at The Spring Festival and obtained promotion to The Grand Shield.
The band has a long and illustrious history dating back to 1873.
The Wingates story has had its ups and downs. The band – one of the oldest and most famous brass bands in the band movement is based in the village of Westhoughton near Bolton, Lancashire.


William Rimmer
It was in 1891 that the band signed its first professional conductor, Mr William Rimmer from Southport. Mr Rimmer was one of the all-time 'giants' of the British band movement. By the turn of the century he had transformed Wingates into an outfit amongst the finest in the land. In 1906 the band achieved the 'double' of British Open and British national Champions. This was repeated again in 1907, a feat known as the 'double double' which has only once been emulated since then in the 1970s by the world famous Black Dyke Mills Band.Since the 1900s Wingates has been regarded as one of the elite bands in Britain and by many as amongst the very best bands during the life of the band movement.