Support Wingates Band │Asda Green Token Giving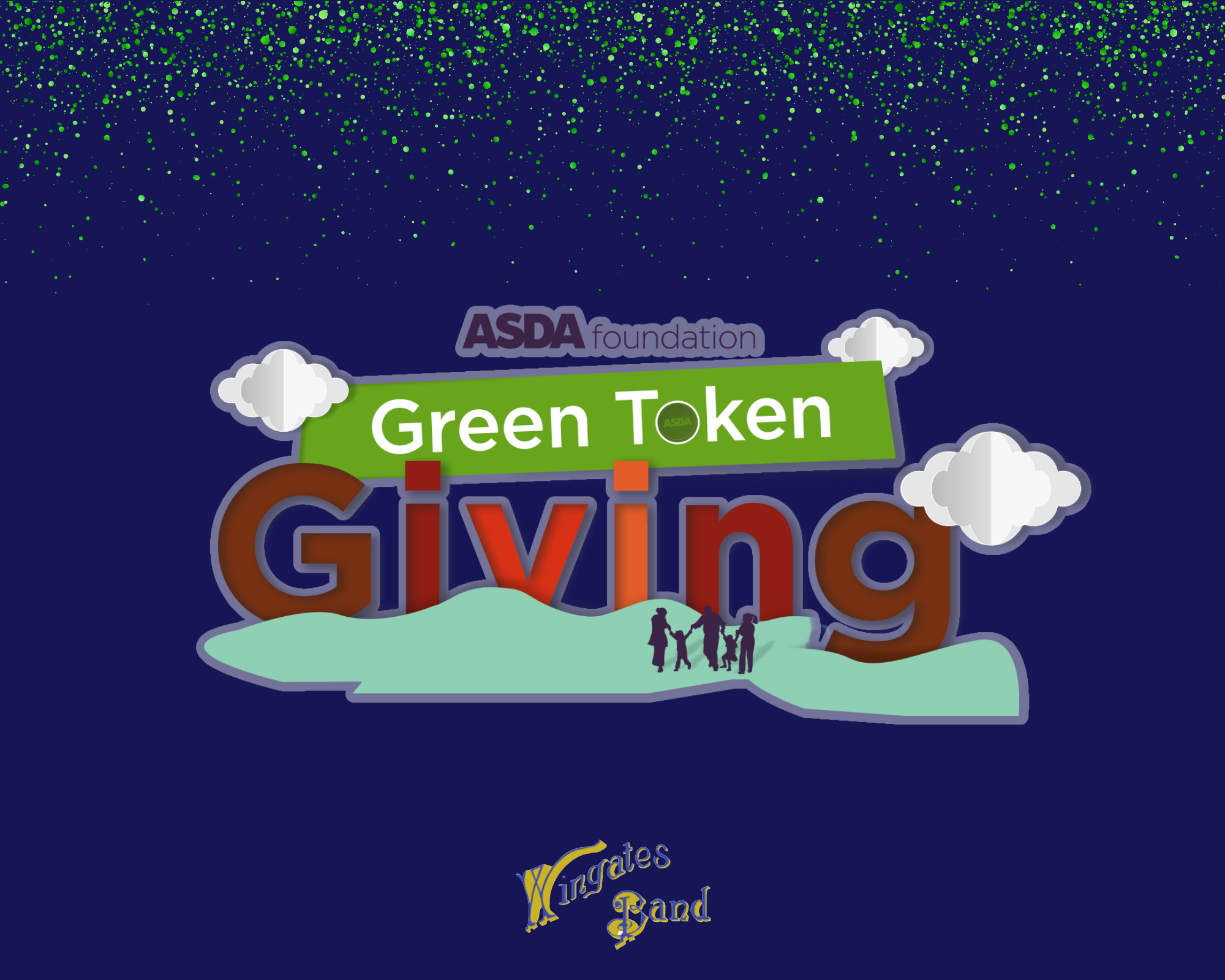 Asda Green Token Giving supports small, local organisations that are making a positive impact in their local community. Wingates Band are thrilled to have not only been nominated, but have been successful in attaining a spot for the current voting period. Organisations who gain the most votes will receive a cash donation to help fund their activities and initiatives. If you are a fan of the band and want to support us, it would mean a lot if you could vote for us! Here's everything you need to know!
How to Vote For Wingates Band
Voting is FREE, really simple and can all be done online in just a few, quick steps!
Go to https://www.asda.com/green-tokens
You will be greeted with a drop down list – click and scroll down to 'Horwich' – select and click 'go'.
On the voting page, click 'vote' on the 'Wingates Band' section.
Enter your email address in the box.
Go to your inbox (you may have to check your junk/spam folder) and find the confirmation email.
Open the email and click 'Confirm your vote'.
This will take you to the confirmation page – and you're done!
You can enter a vote once a week – so if you'd like to vote for us more than once, please feel free!
Every little helps…whoops,wrong supermarket, but you get the idea!
What Your Vote Means to Us
We're incredibly grateful for your support and for taking the time to vote for us. Every vote helps us get closer to winning the donation. This donation will help us in a variety of ways including:
The purchase and upkeep of instruments and maintenance of our band room for our rehearsals.
Funding for concerts and events in the local community.
Promoting brass bands and music within local schools.
Projects, events and concerts celebrating our 150th year in 2023
Once again, we would like to say a big thank you for your support. Whether it's attending our concerts, following our social media, sharing our music or supporting us through this Green Token initiative, we really, truly appreciate it. We can't do what we do without you!